A recipe from EntertainingCouple.com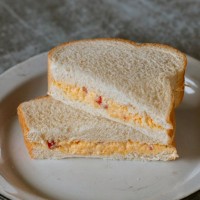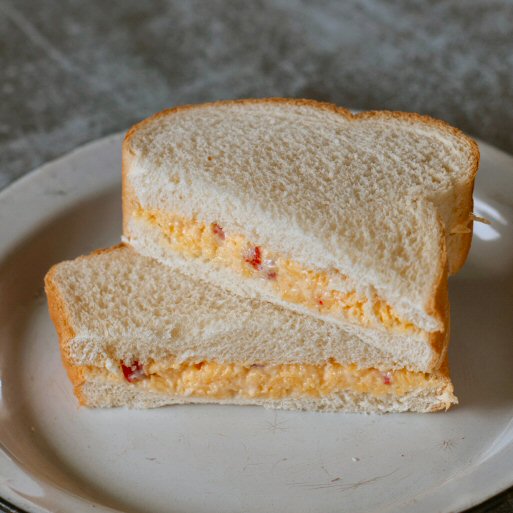 Pimento Cheese Sandwich
I make pimento cheese like my mom did. And I'm here to tell you, nothing screams "wholesome lunch" quite like cheese and mayonnaise served on white bread. Read our post for more info...

Recipe
Ingredients:
2 cups finely grated Cheddar cheese
½ cup mayonnaise (add more for a creamier texture)
2 tablespoons diced pimento peppers (from a jar)
1 teaspoon white sugar
Directions:
In a large bowl, combine all of the ingredients until well blended and creamy.
Serve on white bread (for sandwiches) or on celery (as an snack/appetizer).
Hostess' Hint:  Try a grilled pimento cheese sandwich for a tasty variation.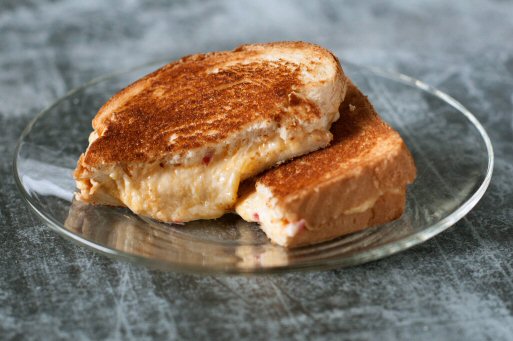 Total time: 15 min | Prep: 15 min | Cook: N/A