A recipe from EntertainingCouple.com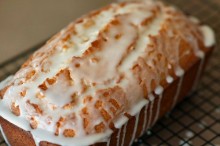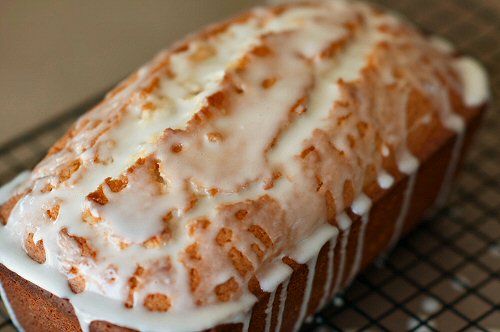 Lemon Zucchini Bread
It's the time of year when successful gardeners are walking around the neighborhood looking for good homes for their zucchinis. Lemon zucchini bread is the best way to use it up! Read our post for more info...

Recipe
Ingredients:
Lemon Zucchini Bread:
1 cup grated zucchini
2 cups all-purpose flour
1/2 teaspoon salt
2 teaspoons baking powder
2 eggs
1 1/3 cups sugar
1/2 cup vegetable oil
2 tablespoons lemon juice (about 1 lemon)
1/2 cup buttermilk
Zest from one lemon
Glaze:
3/4 cup powdered sugar
1 1/2 tablespoon lemon juice
1/2 tablespoon milk or cream
Directions:
Lemon Zucchini Bread:
Place an oven rack in the middle of the oven and preheat to 350 degrees.   Generously grease a 9 x 5 loaf pan with Crisco.
Zest the lemon.
In a small bowl, mix the flour, salt and baking powder.  Set aside.
In the bowl of a standing mixer, fitted with the paddle attachment, beat the eggs until combined.  Add the sugar, oil, lemon juice, buttermilk and lemon zest.  Beat, on medium speed, until well blended.  Add the zucchini and mix just until blended.
Add half the flour mixture and mix on low speed until combined.  Add the remaining flour mixture and again mix until the flour is incorporated (no signs of flour and the batter is a consistent texture).
Pour the batter into the prepared pan.  Bake at 350 for about an hour (60 minutes).
Transfer the pan to a cooling rack and allow to cool for a few minutes before turning the bread out of the pan onto the rack.  Cool completely before glazing.
Glaze:
In a small bowl or Pyrex mixing cup, whisk the powdered sugar, lemon juice and milk until smooth.
Drizzle evenly over the bread.
Total time: 90 min | Prep: 30 min | Cook: 1 hr