I'm not a real bartender, but I play one on the web…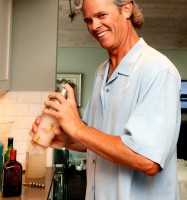 I'm not sure how or why it happened, but the "when" part is pretty clear.  It was just before Christmas back in 1998 and we were at an office dinner party at the home of the Hostess's new boss.  Our jobs had taken us to a new part of the country a year earlier, and Hostess and I had recently gained some notoriety among our company's skiing and happy hour cliques, thanks to a killer recipe she'd created for blended margaritas.  "Have blender will travel" had become a bit of a mantra for us.  And because, more often than not, I was the person operating the blender, I was beginning to get the hang of serving drinks to big, boisterous groups, and people were starting to associate me with really good adult beverages.
So, at the holiday gathering, we were opening the traditional "I'm so thankful and lucky to have you working for me" Christmas gifts, and the boss had given Hostess a trendy-looking book on cocktails both classic and modern.  Something about the title, Cocktail: The Drinks Bible for the 21st Century connected with me.  And when I say connected, I mean I nearly dislocated Hostess's wrist and elbow as I snatched the book from her hand.  I was fascinated.  A half-hour later I was gently reminded that we weren't invited to the party so that everyone could sit around and watch me read.  Oh, and also that the book was her gift, not mine.  Oops.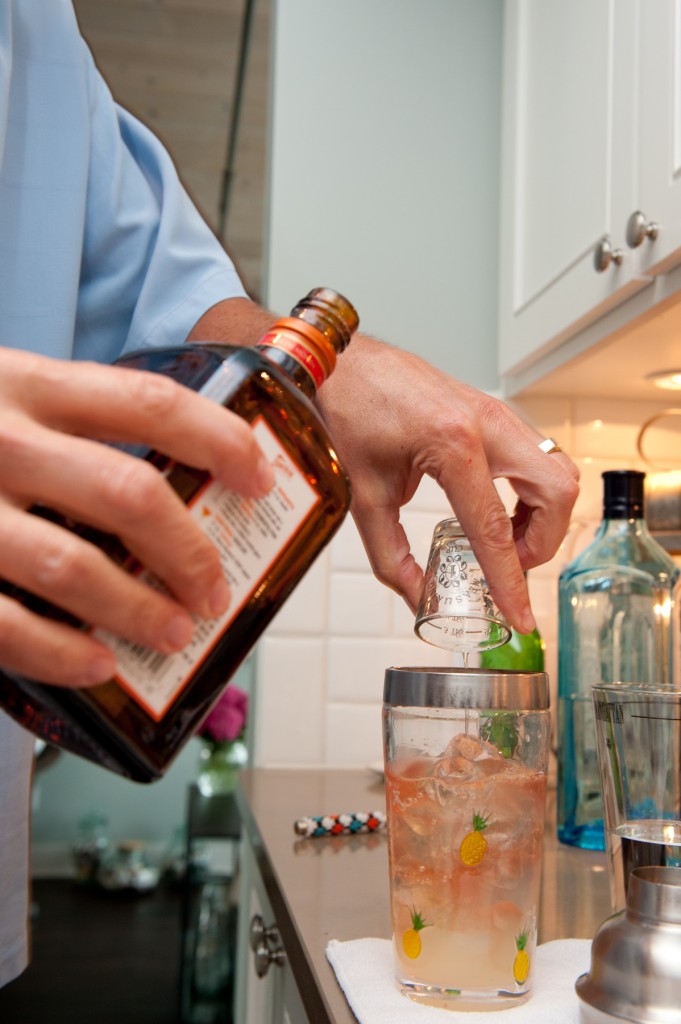 It was pretty much right at this point that my passion for mixing and serving drinks took root.  At heart, I'm a techie.  I think like an engineer and I love to understand how things work.  And strangely, the process of constructing cocktails fits comfortably into my nerd universe.  I once commented that "Making drinks is easy, it's just math!"  (Yeah, that got some weird looks.)  I'm a meticulous measurer — I'll never be the flashy bartender who flings stuff into a shaker.  And I'm also super picky about mixers.  And fruit.  (Watch for subsequent posts on those and other topics).  But none of that means that it's hard or that it takes any special talent to be the person everyone looks to when it's getting towards "that time of day."  With a little preparation and some basic know-how, you can make it look effortless.
My goal on our blog is to share with you my tips, tricks, and experiences, and hopefully you'll get something out of them that's useful to you.  I'm pretty new to this writing stuff, and I'm way behind on getting my recipes posted, but bear with me as I get rolling.
Sadly, the Cocktail book is now out of print, although copies can still be found on the Internet.  The author, Paul Harrington, used to write a regular cocktail column for Wired Magazine.  My copy (um, I mean Hostess's) is not for sale.