Crock-Pot Meatballs
According to my good buddy Brian Williams, the Crock-pot just turned 75 last week.  Ours isn't 75 years old, but it looks like it's at least 50.  I was going to throw my Crock-pot a birthday party, but I am all out of Crock-pot birthday candles.  So, instead, I decided to honor it with this post.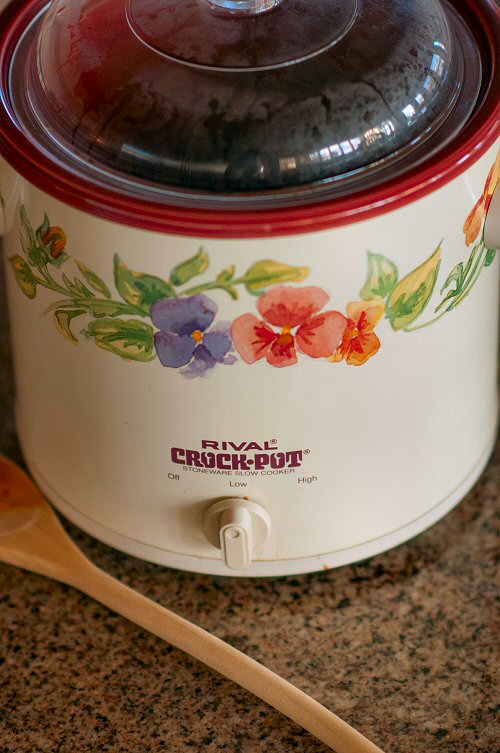 There was a time when it was all the rage to cook in a Crock-pot.  Of course, this was also the time when it was fashionable to wear Daisy Duke shorts and Doritos were actually a novelty.  Then, like so many great trends, the Crock-pot sort of lost its cool.  Even though many of us continued to use our Crock-pots (The Underground Society of Uncool People), B-Dub said that the Crock-pot is now making a resurgence in popularity.  When we were visiting our twenty-somethings son and daughter-in-law last fall, they used their Crock-pot (that was a wedding present) to make these meatballs for us.  If it's cool with them, I'm thinking it's cool everywhere.
These Crock-pot meatballs are a great appetizer/snack for a party (say, for instance, when a large crowd gathers in your living room to watch the Super Bowl).
You can make a large quantity and then serve them right from the Crock-pot to keep them warm throughout the party.  (A cooker, and a server!)  These are so simple to make, it doesn't even warrant a recipe.  Buy frozen meatballs (there are even good vegetarian meatball options out there).  Add the sauce of your choice.  That's one of the things I really like about this "recipe."  You determine the flavor based on what sauce you choose.  We've used a roasted pineapple and habanero sauce (from Trader Joe's) for a meatball with a little "sweet + heat."  Honey barbecue sauce will give you a, well, barbecue flavor while a teriyaki sauce will give you a sweeter meatball.  Today I used Yoshida's Marinade and Cooking Sauce.  If you have some spare time on your hands, and feel the need to ditch the bottled stuff, you can make a barbecue sauce from scratch, like this Bourbon Whiskey Meatballs recipe  or the classic Grape Jelly and Chili Sauce Meatballs.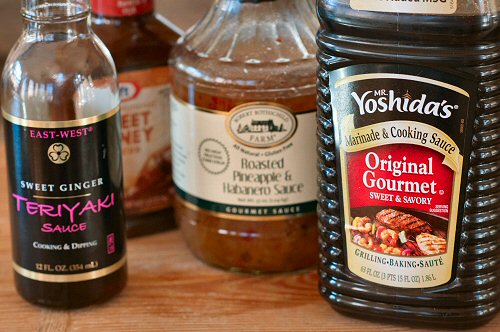 Basically, to make meatballs in a Crock-pot, you:
Add the meatballs and enough sauce to cover.  Maybe even give them a stir to coat everything well.
Turn the Crock-pot on high for about an hour.  Then turn it down to low.
Heat the meatballs for about 3 hours.  Maybe give them a stir while they cook.  Or maybe not.
Add toothpicks and serve.
It's just hard to imagine it could get much simpler.
Happy Entertaining!