Homemade Clam Chowder
Growing up in the Seattle area in the 50's and 60's, we were all familiar with a guy who was famous for his clams.  Sort of a local celebrity.  Although he had a last name (Haglund), we all just new him as Ivar, as in Ivar's Acres of Clams (his restaurant).  While I'm guessing few of us actually ever met the guy, we all knew him.  He sponsored the annual fireworks display in Seattle for many years, so even if you didn't eat at his restaurant, you were fond of him for the spectacular show he provided.  Although he passed away years ago, his landmark restaurant on the waterfront, and other subsequent spin-offs of the original, are still in business around Washington.
Ivar was known for his clams (especially the fried ones).  Tourists would eat the fried clams and French fries and then feed leftover fries to the seagulls.  (That's how you could always tell who the tourists were.  No local would ever feed a seagull.)  But he may have been most famous for his clam chowder.  It was darn good, as thousands of seagull-feeding tourists and locals alike will attest.
I would never try and compete with something as iconic as Ivar's clam chowder.  Nor would I ever enter one of the many chowder competitions that are held here and around the country each year.  But our recipe is good.  Really good.  This is one of those recipes that people love (assuming they like clam chowder, that is).  I'm always happy (and flattered) when people ask for seconds of anything, and they always ask for seconds of this chowder.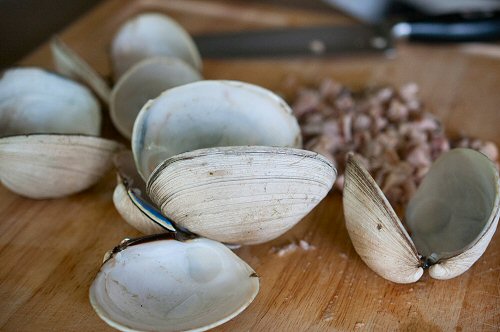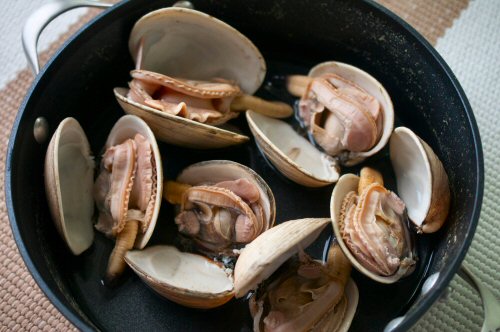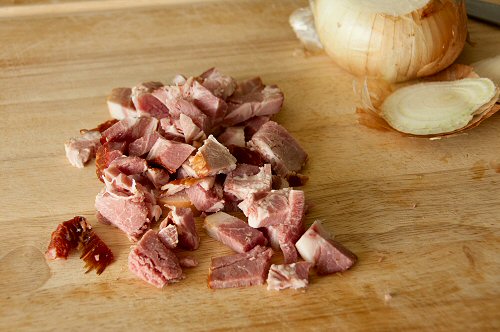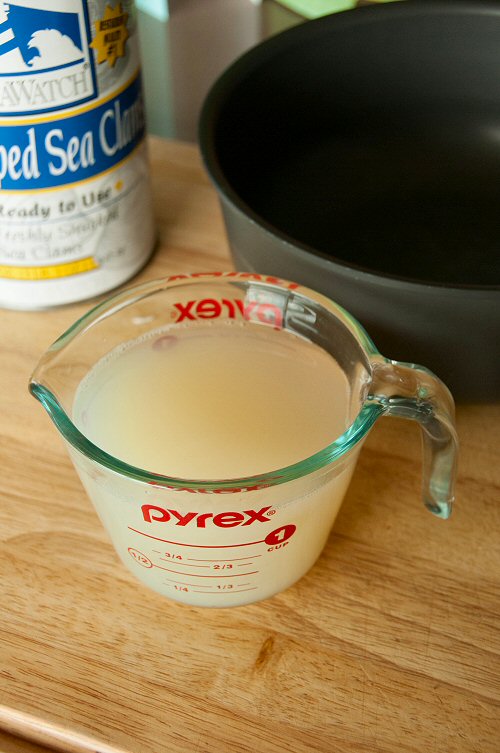 Like any soup, it takes a little bit of prep to get everything in the pot.  But after that, it's simply cook and serve.  Pair our chowder with a salad and you have a great summertime meal.
Until this last round of chowder, I had always used the little cans of clams, fresh clams if we happened to have any, and bottled clam juice.  And then I discovered the mondo, over-sized can of clams at Costco.  It's about 3 pounds and has a lot of clams and almost exactly 3 cups of liquid.  I may stock up and keep a couple of those cans in my pantry.
Happy Entertaining!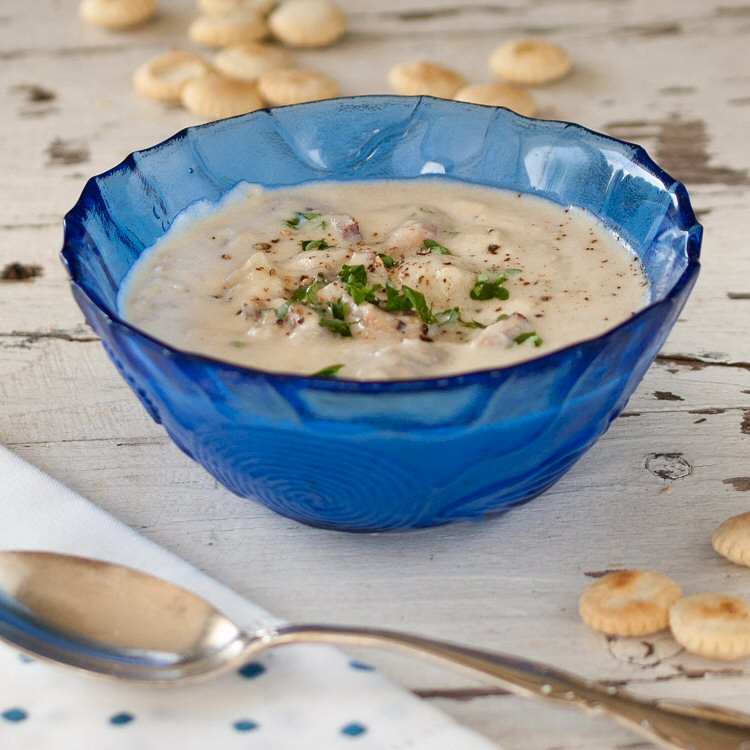 Click here to get recipe