Bartending field research, north of the border
The Hostess and I recently spent an extended weekend at The Wickaninnish Inn on the remote western coast of Vancouver Island, near Tofino, British Columbia.  "The Wick," as it's known to the locals, is at the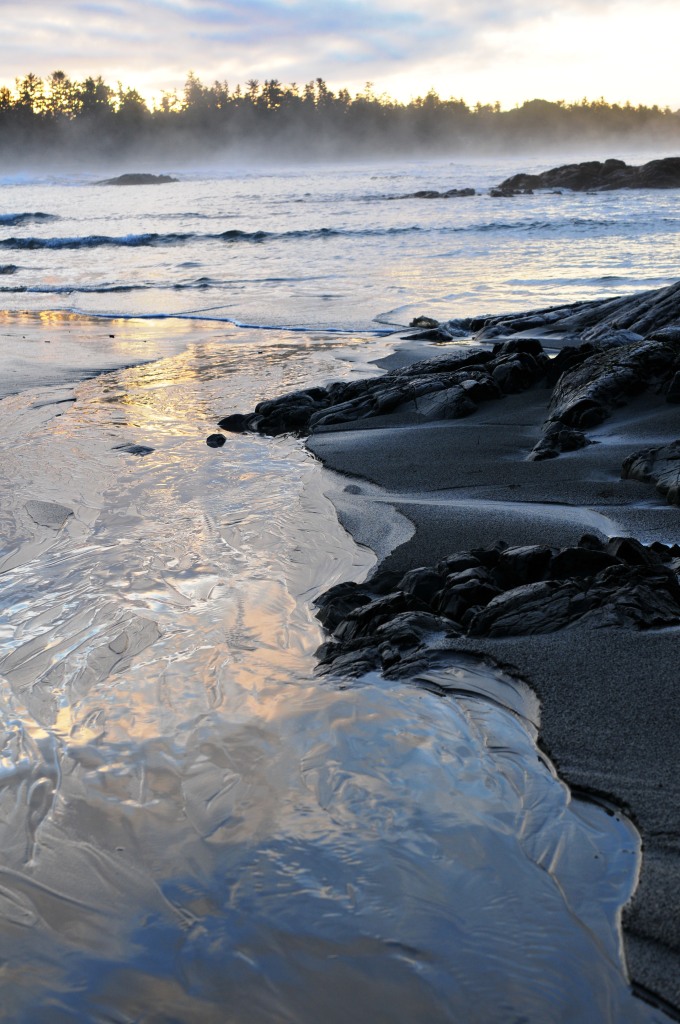 end of a long and winding mountain road that cuts across the island, a 3-hour drive from the nearest ferry back to the mainland.  As we discovered, the Wick has an outstanding restaurant and a stellar bar where I was reminded that, while I really enjoy making and serving drinks, there are people out there whose creativity and passion for bartending put them in a whole different league.  I guess that, being in such a remote place, I didn't expect to find much of anything too far from the mainstream.  I couldn't have been more wrong — we'd stepped into a world where handmade ingredients and unusual recipes were the norm.  I was thrilled to open the Wick's seasonal cocktail menu to an entire page of drinks entitled "Homage to Campari," an Italian liqueur that's the key ingredient of one of my favorite cocktails, the Negroni.  Suffice it to say I didn't make it beyond that page our first night at the inn.
By our final night, though, it was time to branch out.  All in the name of field research, of course.  I landed on a page specifically devoted to Whiskey Sours.  While I do enjoy an occasional bourbon, it's usually in the form of a Manhattan.  I loved whiskey sours in my early 20's but since that time have held the opinion that a real whiskey drinker would never ruin their liquor by masking its flavor in a "sour."  But as I read, "Sours are simplicity personified with spirit, fresh lemon and sugar in balanced perfection," I thought, "Whoa, I gotta try one of these!"  One concoction in particular caught my eye: the Cedar Sour, made with cedar-infused Canadian rye whisky.  Our bartender Hailey grinned when I ordered one and proudly announced that the Cedar Sour was her personal creation. While she shook one up for me she explained her process of preparing the cedar, infusing the rye whisky (and why she chose the particular brand), making the lemon-thyme-infused simple syrup, and how she went through many iterations before settling on the perfect recipe.  The drink, she said, should instill a recollection of a sauna — which in some contexts seems like it could be so wrong — but in the subtlety and complexity of her cocktail was so right.  It was truly and unexpectedly incredible.  Yet another of my long-held opinions blown to bits.
Hailey sent me home with instructions on how to find her Cedar Sour recipe on the web, and I encourage you to check out the fascinating link here:  Link to Hailey's Cedar Sour.  I'm humbled, and hopefully inspired, by such greatness.
A final note for you spelling purists, the bar menu spoke of whiskey when referring to bourbon-based sours, but it used the proper Canadian spelling of whisky in the recipes using rye.   There's just so much to learn when conducting field research!