A Tasty Use for Hardboiled Eggs
If the Easter Bunny does his job this weekend, chances are you'll have a surplus of dyed hardboiled eggs in your refrigerator that are looking for a second purpose.  I suggest deviled eggs.  (We've re-posted this article from a year ago because I just can't get enough of this picture!)
This is a simple, basic recipe.  Just the way I like my deviled eggs.
When I make deviled eggs, I slice the eggs widthwise, which makes little egg cups.  I think this makes for effective eating because you get some filling with each bite.  And, if you slice a teensy bit off of the bottom of each egg half, they will sit upright on the plate. This all came about because I don't own one of those cute little deviled egg plates with the perfect egg-shaped indentations, and I didn't want the eggs sliding all over the plate.
I also use a pastry bag to pipe the filling into the eggs cups.  Not because I'm trying to be fancy, because fancy really isn't my style.  But I found when I used a spoon, I was always trying to get the dollop of egg stuff into the little cup without making a mess or using my fingers.  The pastry bag just seems simpler to me.  And simple is my style.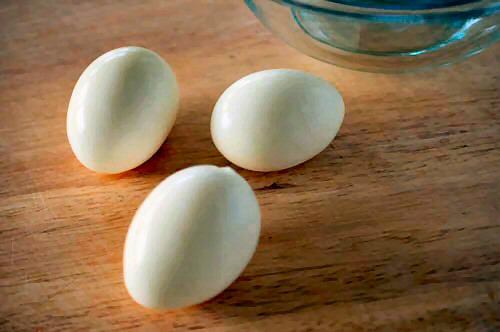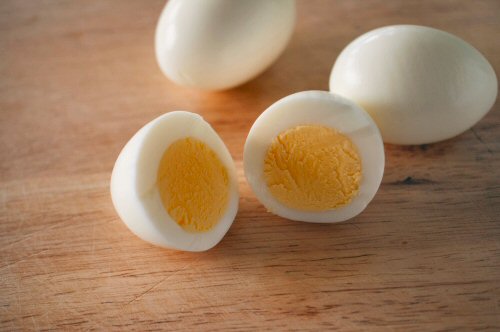 Slicing off the tips: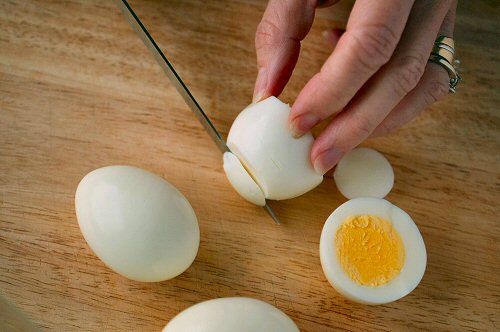 Preparing the yolks: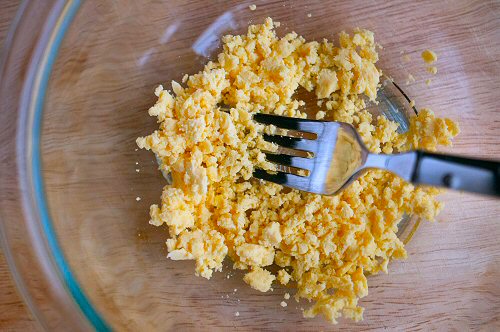 Filling the pastry bag: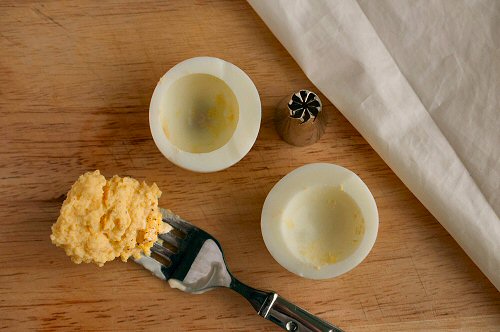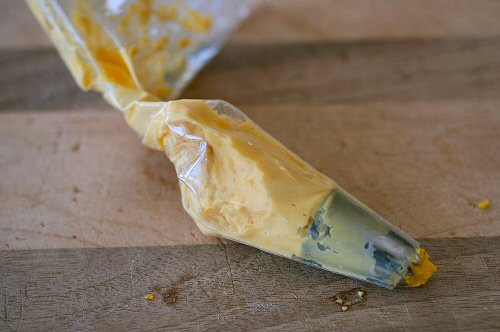 Ready to serve: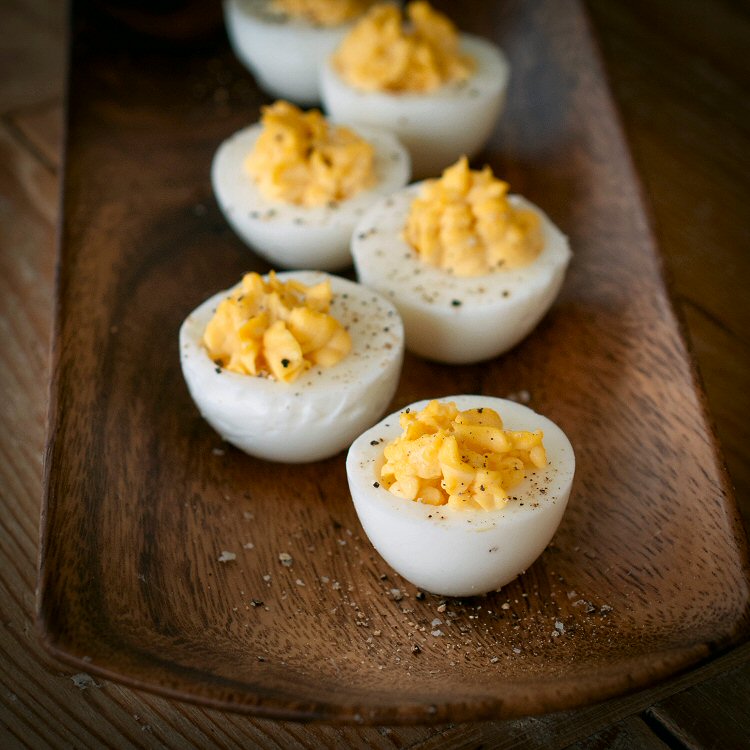 Happy Entertaining!
Click here to get recipe