Top Off St. Patrick's Day With An Irish Coffee
St. Patrick's Day is a tough holiday for me to understand.  Sure, I've read about who St. Patrick was, what he did, and why he's so deeply revered.  And the Hostess and I have several good friends who are Irish,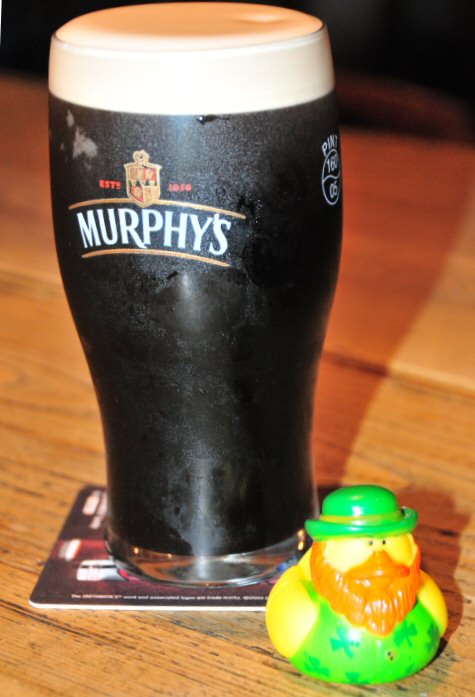 including one in particular who is passionately so.  I get that the Irish are a fiercely proud (and gregarious) bunch with a tremendously rich heritage.  But to me, the celebratory rituals of St. Patrick's Day (drinking copious quantities of Guinness, Jameson, and green-dyed beer while surrounded by people wearing goofy green outfits and feasting on cabbage), make about as much sense as honoring St. Nicholas by eating candy out of your socks or celebrating the day of Resurrection by hunting for eggs that were laid by a rabbit.
Oh wait.  I guess our tried and true traditions are more about the celebration than about making sense.  If we have a reason to celebrate what's important to us, that's good enough for me. Anyway, at the risk of offending those of you who truly understand and honor the great deeds of St. Patrick, I'm taking the low road this year and using his day to shamelessly plug our Irish Coffee recipe.  This versatile and tasty drink is perfect as an afternoon pick-me-up on a cold and dreary day.  It's equally good accompanying a rich dessert after a big meal.  And it looks great, too.  So, this year, as you're wearing your bright green beer goggles and your "Kiss me, I'm Irish" tee-shirt, and you're teetering towards that final toast of the evening, go with the drink that has a little caffeine kick to it:  Channel your inner Leprechaun and hoist an Irish Coffee to St. Patty!
Sláinte!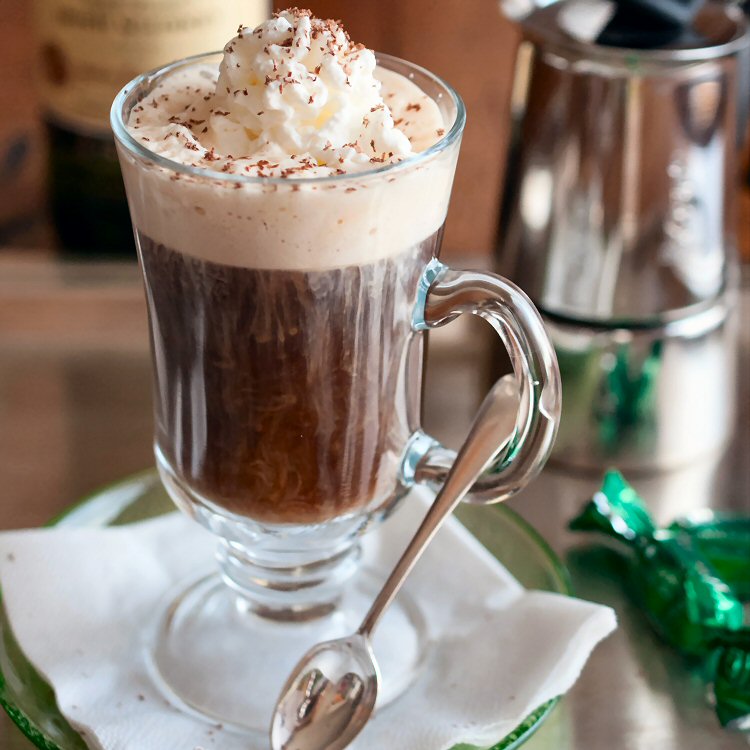 Click here to get recipe